IoT-Enabled Situational Awareness of Remote Workers
Flyer
Unleashing the power of IoT in daily life, Magikk Wearable is a matchbox-sized sensor-activated device that combines the power of satellite-based positioning and sensor-based data to track workers' locations. Equipped with two-way communication, single-button calling, and emergency SMS, Magikk is the device to choose for personal safety.
Multiple sensors connect continually to track if the wearer falls down, moves at a higher speed, or enters an unsafe zone, with accurate location data updated through Emails/WhatsApp/SMS. The data is all packaged in a simple mobile App to connect the remote workforce and keep them safe.
Widely used for all Lone Worker scenarios, such as in Pipeline Monitoring, Rail Track Monitoring, Airport Tarmac Inspection or Bridge Monitoring, Municipal Workers Tracking, Security and Police Personnel Tracking, Magikk Wearable for Workforce acts as a first responder system. With a single press of a button it sends out all information in the form of voice or data, allowing the organization to act quickly and decisively.
Enables end-to-end real-time visualization of remote and lone workers
Works in both outdoor and indoor locations
Sends an SOS Alert from the field with a single click
Provides complete location control of the remote workforce
Housed in a portable, lightweight case
Long-life battery lasts a full day
Offers two-way dedicated voice communication
Magikk GPS Personal Tracking Features and Benefits
---
Real-Time Tracking of Field Workers
Gain full visibility of your people in the field, while they are working in remote locations, alone, or in a group. View precise GPS location data easily, with an accuracy of 5 m CEP, via a map-based visualization system in a web browser and mobile app.
Fall-Down Alert Sensor
With embedded sensors, any sudden fall is detected immediately, and the alert with the location is sent out by SMS, WhatsApp, Emails.
History Playback
History playback of the movement for each and every person carrying a Magikk is possible both on the Mobile App and on the Web.
Call Recoding and
Listen-In
Call to Magikk from Mobile App without a ringtone or vibration, silently, and listen to the ambient sounds without the person carrying Magikk knowing about it. Calls made to Magikk can be recorded in a server, which can be useful for training or monitoring purposes.
Geo-fencing
Easily create geo-fences and zones and get intelligent live location updates of the field workers on the dashboard of both the Mobile App and Web.
Magikk Switch Off Control
Set up Magikk remotely so that even when the user presses the switch off button, the device cannot be switched off before the restricted timeline, and continuous tracking will be on until the work shift is over.
Dedicated SOS Button
Single-click SOS button sends alerts to the designated supervisors and managers. The supervisors can navigate to the location from where the SOS was generated using the Mobile App, in case of emergency.
Magikk Portfolio
---
Magikk
Uses multi-GNSS constellation for precise positioning
Supports two-way communication, with a single click call multiple pre-defined numbers with call recording option or send an SOS signal
Provides professional accuracy at a pocket-friendly price
Rugged, small, and lightweight device is dust and waterproof for outdoor use
Supports man-down alert, geo-fence alert, silent listening, and remote configuration using SMS
Long-life battery lasts 5 days
Let us assist you in your project
We'll answer any questions related to your application! Our experts will call you back in an instant.
Industry Applications
---
Transportation
Rail Track Monitoring, Airport Tarmac Inspection
Remotely manage, monitor, supervise the rail track maintenance patrols and cargo handlers at the Airport, Seaports, Cargo Logistics hubs.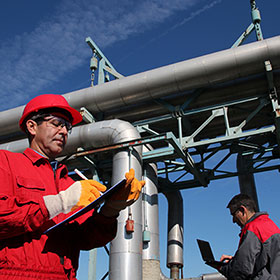 Oil & Gas
Pipeline Monitoring
Magikk is the most efficient way to manage safety and productivity of the remotely working patrols and maintenance field force in Oil & Gas pipelines.
Government
Municipal Workers Tracking
Magikk is the simplest and most economical solution to track sanitation workers of Municipalities and manage the public health programs instantly on the map screen.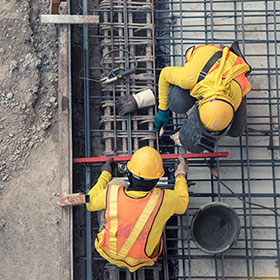 Construction
Field Workers Tracking
A perfect real-time monitoring, tracking and safety solution for on-site construction workers.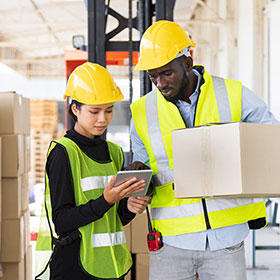 Manufacturing
Factory Workers Tracking
Enables real-time tracking and monitoring of factory workers. Locate and instruct each of them, get to know if all the areas you want them to be in are covered.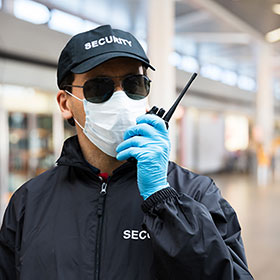 Public Safety
Security and Police Personnel Tracking
Comprehensive visibility and tracking of industrial security and police team location, traffic police posts and security personnel in case of emergencies.
Resources
---